Products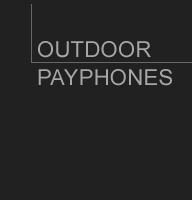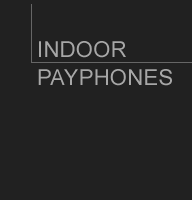 Wescomm specializes in state-of-the-art equipment that will withstand all climates. We are experienced at placing phones in many different types of environments.
---
Coronado Middle School

This phone is located outside with a
durable aluminum enclosure.
---
Spreckles Park

With a Colonial style enclosure to fit the ambiance
of Coronado, this is just one example of the many
different enclosures that Wescomm has to offer.
---
| | |
| --- | --- |
| | Coronado City Library |
---
Wendy's Restaurant

This phone features armored housing. Wescomm
recommends this type of housing for high risk areas,
and its Brushed Aluminum finish is easy to clean.
---
Golf Course

Fully recessed into the wall, these phones
can be mounted outside and inside.
The Brushed Aluminum finish on both the
phone and housing makes cleaning easy.
---
Zion Center

This is a bank of phones lined up
outside, which is good for high
traffic areas. These phones light
up at night for safety and security.
---
TTY devices can be installed for the hearing impaired on most indoor phones. All ADA phones meet height requirements and accessibility standards. All phones are equipped with volume control.
---
Hospital Location

Wescomm is well versed in applying ADA requirements as displayed in this photograph.
---
Coronado Golf Course

Fully recessed indoor phone, set at ADA height. This phone has a Brushed aluminum finish for easy cleaning.
---
| | |
| --- | --- |
| | Pat & Oscars |
---
| | |
| --- | --- |
| Hospital Location | |
---
Contact Wescomm today to obtain more information about indoor payphone options.